A project submitted to

Surprisingly, it´s about making a plan for a plan.
Making a plan for a plan not just to reduce, but to PUT AN END to world hunger & malnutrition casualties.
A big goal, indeed.
Especially for one person.
It seems that this effort is forlon, futile & hopeless.
One person is definitely lacking the money and global power or influence necessary to change anything of this scale.
Why shall ONE INDIVIDUAL feel responsible to solve such a grand, multilayered complex "wicked problem" alone?
And the main question I raise is: how do you know it is enough?
It´s hubris an overestimation and will lead nowhere.
Hillary Clinton felt responsible, and she is not enough. (see Huffington Post 17.10.2009 http://bit.ly/hlpxM)
In 2009 one billion people were still going hungry every day, despite worldwide efforts of decades to create relief.
There are people elected in representative democracies who´s job is to move things and solve big scale problems. People fully committed with in-depth knowledge & experience in different fields, full-paid jobs, resources and instruments at hand.
What can one do?
(Painting by Jacques Bodin, by Hyperreal - Own work, CC BY-SA 4.0, https://commons.wikimedia.org/w/index.php?curid=62754304)
Asking to make a plan for a plan and not get bullshitted about the outcome. Getting the goal and the problem straight is a community task, so that others are not easily discrediting a single view and are confusing the mode of asking with a solution.
I need no money, because all what is necessary to know is, that the necessary resources exist.
I need no global power, because there are all the others who have global and local influence on their behalf. I am not them. I can remind them of their responsibilities in their jobs, they have chosen.
All I need to do is make a substantial part of the community believe that it could work.
All I need is a simple concept, which tells the story.
All I have is a vision and the means to communicate it.
All I have is an idea that may become the machine that makes it start.
A thought.
All we need is to change the collective memory, spreading an idea like a virus.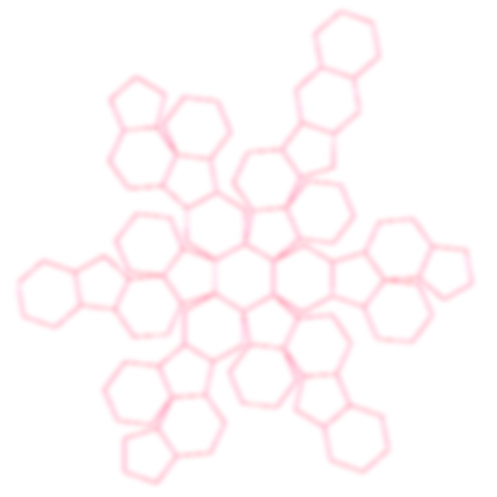 1
PART ONE
of planforaplan is for everyone in everday life. The relations are based on the psychological concept of the "dark triad" as a proposal to offer a territory for self-reflection.
"THE OTHER" represents the otherness, the state of being different from and alien to the social identity of a person and to the identity of the Self, dissimilar to and the opposite of the Self, of Us, and of the Same.
"ME" in the sense of self as an individual person as the object of his or her own reflective consciousness, the base for identity. The sense of having a self—or self-hood—should, however, not be confused with subjectivity itself. The distinction between the self as I, the subjective knower, and the self as Me, the subject that is known.
"COMMUNITY" A community is a social unit (a group of living things) with commonality such as norms, religion, values, customs, or social identity. Communities may share a sense of place situated in a given geographical area (e.g. a country, village, town, or neighbourhood) or in virtual space through communication platforms. It may constitute as a social construct through learning, language and culture, formed by individual choices to be temporally or permanently part of a group.
Let´s face it - what prevents all that to come together in a constructive and harmonic way?
Maybe human psychology is the biggest factor which keeps us from succeeding:
The colourful triad of planforaplan derive from the so called "dark triad" in psychology. Read more here: https://en.wikipedia.org/wiki/Dark_triad
Ask yourself:
WHERE DO I STAND?
WHERE WOULD I BE MOST CONSTRUCTIVE FOR SOCIETY?
Discuss it, think about it, print it and put it on a wall (download .pdf of the poster HERE). Sometimes it could be enough to pose the question without waiting for an answer of somebody else.
THIS VIDEO MIGHT HELP (an extended video of the 30sec Google project10tothe100 application):

2 PART TWO
of planforaplan is a call for global interaction:
Ask all those you know:
IS THERE A PLAN CONSIDERING ALL PLANS OF NGO´s GOVERNMENTS, INDIVIDUALS ETC. WHICH IS PLAUSIBLE & SUFFICIENT ENOUGH TO STOP SEVERE HUNGER AND MALNUTRITION WORLDWIDE?
IF SUCH A PLAN EXISTS, WHY DOESN´T IT WORK? WHY DOESN´T IT GET IMPLEMENTED? IF THERE IS NONE, PUSH PEOPLE TO MAKE ONE AND DEPLOY IT. NOW!

To let die approx. 9 Million people by hunger per year and approx. 800 Million shorten their lives by malnutrition (e.g. no access to acceptable drinking water quality) means is more than no-assistance of a person in danger, you have to call it torture and murder. It´s the responsibility of all the people controlling the necessary resources to change this situation. A plan for a plan gives this responsibility a framework of self-driven quality-management and awareness of possible change.
Humankind is tackling it´s problems in a "local focus hocus pocus" manner, as Buckminster Fuller put it.
This has to stop. We have to evolve.
If your idea were to become a reality, who would benefit the most and how?
ALL those who suffer from famine and malnutrition worldwide – up to 1 Billion people depending on the source of estimates (for statistics visit FOA or UN Food Programs).
What are the initial steps required to get this idea off the ground?
Promoting the idea of a one year open discussion as a webbased forum, an initial conference and a closing one to review the results.
Describe the optimal outcome should your idea be selected and successfully implemented. How would you measure it?
Getting a open accessible overview to the reasons, why the declaration of the basic right human for food does not mean that no one is dying of hunger and suffering from malnutrition. We can afford solutions locally and globally. One person cannot solve this problems, but one can ask unpleasant questions. The measurement of the success of such a plan is a comparison of the NGO and governmental statistics of the following years concerning this problem.